Yogacharya Vishwas Mandlik (Rishi Dharmajyoti)
Yogacharya Vishwas Mandlik was born in 1944 in the holy city of Nasik, in 1967 he graduated from University of Pune as Bachelor in Electrical engineering. He started Yoga Vidya Gurukul in 1978 and adopted Yoga as his life mission. He is the director of Yoga Vidya Gurukul since 1978 and still inspires the activities of the institute. He has designed various yoga programs such as yoga for back ache, weight loss, diabetes, hypertension, prenatal yoga, yoga for elderly, yoga for various professionals, yoga philosophy and many more. He has treated more than 30000 patients using Yoga teachniques and has contributed to lot of valuable research in Yoga. He has authored more than 18 books and over 50 audio cds, 2 software on Yoga Education, applications of Yoga, Yoga as a Therapy, Yoga for Kids, Women etc. He is the Editor of Yoga monthly called "Yoga Sugandha" for last 25 years.
On 6th march 2007, Paramhansa Niranjanananda Saraswati of Bihar Yoga, initiated him to Rishi Sannyasa (part of higher sannyasa / monk tradition) and gave new name "Rishi Dharma Jyoti". Now he lives a higher Yoga lifestyle and practices as per the guidance of his Guru. He is helping yoga aspirants, people suffering from various problems and also underprivileged people in rural part of india surrounding Ashram in Trimbak, Nasik. Read More
---
Gandhar Mandlik (Rishi Dharmachandra)
Gandhar is the Director of International courses and of the Ashram. His parents have been teaching yoga for last 40 years and has therefore been in the Yogic culture all his life. His education was in Electrical Engineering but Yoga came to the centre from the year 2000 when took initiation from his Guru Swami Niranjanananda and then he started the website Yogapoint.com. From then on his Yogic lifestyle was cemented and he was initiated into Rishi Sannyasa which is equivalent to Swami initiation in March 2006. He also holds a Master's Degree in Clinical Psychology and has a great interest in the scientific aspects of Yoga, Yoga for psychological and mental health, mantras and yoga philosophy, particularly Bhagavad Gita. Interview Video
---
Mrs Pournima Mandlik (Rishi Dharmasheela)
Mrs Mandlik is the wife of Guruji and has been involved with Yoga Vidya Dham since 1983. She was initiated into Rishi Sannyasa by Swami Niranjanananda in March 2006. She is the examination controller and certifier for all Marathi (local language) courses. Her interests are mantras, in particular om chanting as well as Indian culture. She likes to give lectures to those studying yoga and the general public on these topics specifically. She has done a lot of study and written books on these subjects.
---
Kate Mandlik (Sannyasi Bhaktiratna)
Kate is the Course Co-ordinator for English Courses in the ashram. She is from Australia but been a permanent volunteer at the ashram since 2007. She started practicing yoga in 1995 and more seriously from 1999 when she started her Naturopathic Studies. She is trained as a naturopath, massage therapist, nutritionist etc but Yoga became her priority fairly early on when she realized how wholistic the practice of Yoga could really be and how it could help to solve many of the problems we face in life. She was initiated into Karma Sannyasa from Swami Niranjanananda in 2009. Her interests are in finding a yogic balance in life, nature, health problems and philosophy. Interview Video
Dr Prafulla Dorle

He is a homoeopathic doctor, yoga teacher and yoga therapist from Yoga Vidya Gurukul, living in Nasik. He has a rich experience in Anatomy and Physiology of Yoga practices and has been lecturing on these topics as well as on diseases in the ashram for the last 7 years. He has conducted many workshops in Singapore and Thailand. He is Coordinator for public relations at Yoga Vidya Gurukul.
Ramankumar Hinganekar

Raman is a yoga teacher of Yoga Vidya Gurukul; he has done his Masters in Yoga from Nagpur University. Yoga is his passion and life aim. He is pursuing his PhD in Yoga currently. He has participated in many Yoga conferences and workshops. He teaches regular classes at ashram and has strong commitment to learning and spreading Traditional Yoga.
Roshan Nagapure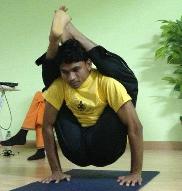 Roshan has masters degree in history. He has been practicing yoga since last 10 years. He has participated in many yoga competitions and has won many awards. He has participated in many Yoga conferences and workshops. He is teaching in ashram regularly and has been spreading the message of Yoga to people from all over the world..
---
---
About Yoga Teachers at Yogapoint
---
Our Guest Lecturers
---
Mr Bhishmaraj Bam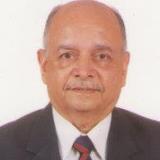 Mr Bhishmaraj Bam is a retired Inspector General of Police. He is a recipient of Presidents Police medal. During his very successful police career, he started studying Yoga techniques for promotion of excellence in all fields. He has specialized in Sports Psychology, Indian Psychology (Yoga) and its applications. He regularly conducts special training lectures and workshops in Sports Psychology, Motivation, Stress Management, Team Work. He is a coach and mentor for many top athletes in india, many of his students currently hold world records in various sports. He was also official mentor for Indian olympic team. He has written many best selling books on Yoga and Sports psychology. He regularly guides students at Yoga Vidya Gurukul.
Dr Sujit Chandratreya MD, DM, DNB Endocrinology and Metabolism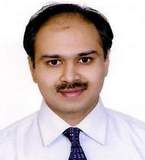 Sujit is a medical doctor and specializes in endocrinology, metabolism and hormones. He has been very successful academically and is the recipient of many gold medals and prestigious awards. He has been involved in clinical research for the last 7 years and has presented and published many research papers in distinguished medical journals all over the world. His keen interest in Yoga and lifestyle makes him a very inspiring and knowledgable medical professional with a very open and positive outlook. He is the author of a successful book "Bliss" which is based on his personal experiments using yoga techniques, medical facts and transformation. He has been associated with Yoga Vidya Gurukul for the last 15 years.
---
---
Interview with Gandhar Mandlik
Interview with Kate Woodworth