What is Asana?
Asana is yoga pose or posture or position of the body. Patanjali in ashtanga yoga defines asanas as Steady and Comfortable pose.
Benefits of Asanas / Yoga Poses
A healthy and peaceful body is the starting
point for advance practices. This is the purpose of Asanas. Read More...

Categories of Yoga Poses
The asanas can be classified or catagorized in various ways, depending on the application
of the asanas, usefulness to various physical conditions, level of practice. Read More...
YogaPoint App Launched
Practicing Yoga Poses or Yoga Positions
Asanas on the other hand, are different as far as taking the position (slow and controlled movements), maintaining the position (steadiness, comfort & relaxation) and releasing the position are concerned. The asanas (physical positions) can be mastered progressively through following four levels. Read More...

13.

Hasta Sanchalan Types 1, 2, 3
(movement of arms)

14.

Pada Sanchalan Types 1, 2, 3
(movement of legs)
15.

Janu Sanchalan Types 1, 2, 3
(movement of knees)

16.

Skandha Sanchalan Types 1, 2
(movement of shoulders)

17.

Kantha Sanchalan (movement of neck)

18.

Sukha Pranayam (deep breathing)

20.

Hasta Shirasana (hand to chin pose)

21.

Sahajahasta Bhujangasana Ek Pad
(cobra with sole of foot touching thigh)

22.

Sahajahasta Bhujangasana Ek Pad
(cobra with knee outside chest)

23.

Sahajahasta Bhujangasana
(easy hand cobra pose)
26.

Brahma Mudra (movement of neck)

27.

Tadagi Pranayam
(easy abdominal breathing)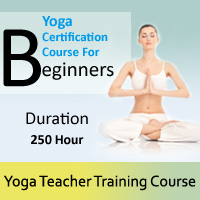 08.

Pawanmuktasan (bent neck)

09.

Bhujangasan (with straight hands)

10.

Bhujangasana (with bent hands)
53.

Anantasana Type 3

55.

Veera Bhadrasana Type 2

64.

Shwanasana

66.

Gomukhasana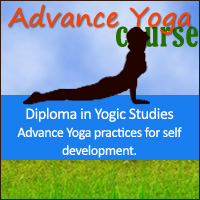 01.

Vistrut Pad Sarvangasana

02.

Tiryak Sarvangasana

03.

Eka Pad Bbhumisparsha Sarvagasana

04.

Padma Sarvangasana

15.

Parighasan

19.

Malasan

20.

Bhunamanasan
39.

Eka Pad Bhumisparsha Shirshasan

40.

Padma Shirshasana


Build Sequence - Build a proper sequence of yoga positions or yoga poses for yourself depending on various factors like health condition, age, physical problems, weight,application. Our unique personalized yoga program allows you to get the most beneficial and safe yoga poses sequence.

Our program is based on the statistical data of more than 300000 students in last 40 years. It is supported by lot of research and experiences of yoga practitioners.